Hello everyone! Welcome back! I'm so glad you can join me again. And if you're new, welcome welcome.
Really quick I'm going to throw in a quick selfish plug here. Make sure to go check out my Instagram that is focused on books. Also, follow me on Twitter where I tweet about literally everything from bookish related stuff to the life of a mom to even me talking about my anxiety a bit. And follow my YouTube where I talk about books all the time!
Okay. Now that that's over, let's get into today's topic.
I want to talk about some of the struggles I've been going through as a new vegan. Some of these will be things that I'll get over as time goes on, but others I'm sure people who have been vegan longer still have to deal with.
Let's start with one of the most obvious one: the backlash.
I waited until I had been vegan for three weeks before I decided to post anything on my personal social media. I made a post on Facebook just commenting on what responses I get when I tell people I'm vegan.
I got a lot of people saying that they are proud of me and that I'm "strong" for doing this, yadda yadda ya. The norms.
Then there were a couple people who questioned it. One, my younger brother, accepts that I'm vegan, but joked that I was "stealing oxygen from humans by eating the plants." So, I responded explaining that the issue is mainly caused by factory farming. Think about all those animals in such a small space. Not even talking about the building itself, think about the poop. It's got to go somewhere. It doesn't just disappear overnight. Oh, wait. It does. They bring it to a specific area and put it all there. And it sits there. So, um, yum.
That's when he responded back saying that he "accepts whatever I choose." Yeah, yeah, yeah.
Then moving on, someone else commented saying that he "couldn't live without meat." Lols. Okay.
So, I responded that technically he can and that humans are actually created to be herbivores, not carnivores. I was ready with my proof to prove him wrong. His response?
"Just because we can, doesn't mean we have to."
I didn't respond immediately. I had a million things I could say that would make him realize that he's being ignorant. I wanted to say something along the line of "it isn't a matter of do we have it, it's should we" or "isn't it nice to have a choice in how you live your life rather than being born only to be ripped from your mother and killed or raised to do the exact same thing as your mother?"
I refrained. I didn't let the anger get the best of me. Instead I just responded with: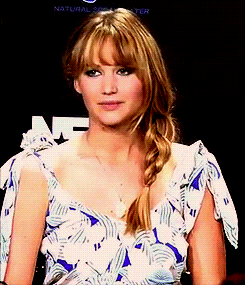 Then someone else commented and said that I taught him a lesson. Well, yeah. There's a million arguments against eating meat and dairy, yet none really against veganism. Sooo…
Dealing with the backlash is something I'm already getting used to. I just tend to just say that I'm doing it for my health, the environment, and the animals. For everything. If they want further explanation, I'll give it.
So, if you hadn't noticed, I started this out as having it as one post. But I decided to make it a series. Fridays will be Vegan Fridays, so I'll be posting about my Vegan journey on Fridays.
So I'm going to end this here. Thank you so much for joining me. I hope that you enjoyed. Remember, I'm new to trying this whole lifestyle blogging so be easy with me.
Let me know anything else that you'd like for me to talk about here on this blog as a vegan mom of an almost three year old (and trying for a second) who works overnight shift and runs a BookTube and Blog.
Thanks again! I'll see you all soon with another post!